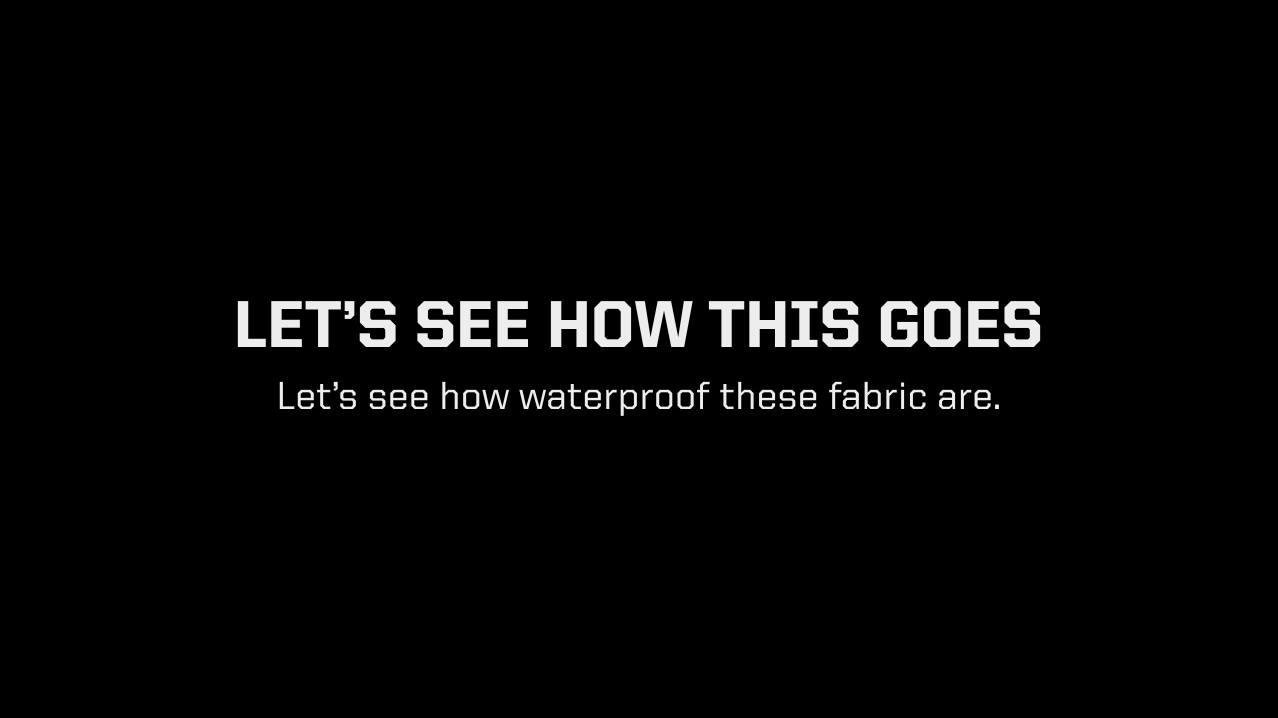 People have been asking that I demonstrate our waterproof or water resistant fabrics and how they hold water. I like to make you all happy so here goes… In the following video, I demonstrate the waterproof property of our weatherproof fabrics by letting water sit on top of it for almost 24 hours. Sit back, enjoy and be wowed by our super amazing fabrics.. Well, maybe not wowed.. but you should be impressed. These fabrics are cool!
When it comes to waterproof fabrics, Camo Fabric Depot has what it takes to keep you or whatever it is that needs covering dry under the harshest of conditions. In the previous video, I demonstrate the ability that our waterproof fabric has when holding water over an extended period of time. The fabrics stood strong for 22 hours and absolutely no leaking. Though this is a relative short period of time, I am confident these fabrics would have never leaked! I can think of a million things I could do with this fabric!
From the waterproof 70D Nylon Ripstop to the water proof 1000D Cordura Nylon you won't find a better group of outdoor performance fabrics that can protect you from the elements. These fabrics are perfect for bags, backpacks, hunting blinds, tents and hammocks. Heck, really anything that you need tough, dependable, waterproof fabric for. We have plenty of stock of 70D Nylon Ripstop, 500 Denier Cordura Nylon, 600 Denier Ploy Oxford and 1000 Denier Cordura Nylon. All of these fabrics are weatherproof and ready to be purchased by the yard. Fabrics are available in a variety of your favorite camouflage patterns including Realtree, Mossy Oak, A-TACS Camo, Moon Shine Camo, Next Camo and more! All of the fabrics are available by the yard. Buy a few yards and see for yourself. You won't be disappointed!
Mother Nature has truly met her match with these fabrics and their weatherproof properties.
SHOP ALL WATERPROOF FABRICS