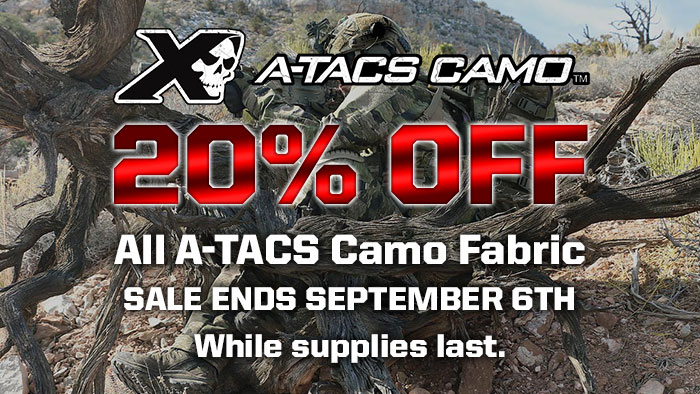 Now offering the complete A-TACS iX camo fabric pattern lineup!
WHILE SUPPLIES LAST! SALE ENDS SEPTEMBER 6TH! SHOP ALL AVAILABLE A-TACS FABRIC BELOW.
To celebrate the addition of this great pattern to our fabric arsenal, we are offering a LIMITED TIME 20% discount on all of our A-Tacs® Camo brand fabrics. A-TACS iX is the flagship pattern in the "X series" line of camouflage patterns – the central component of a complete multi-environmental concealment solution. A-TACS iX utilizes the very latest in printing and camouflage design technology combined with the perfect blend of colors from the already popular A-TACS AU and FG camouflage patterns to create a pattern with vastly improved depth and definition.