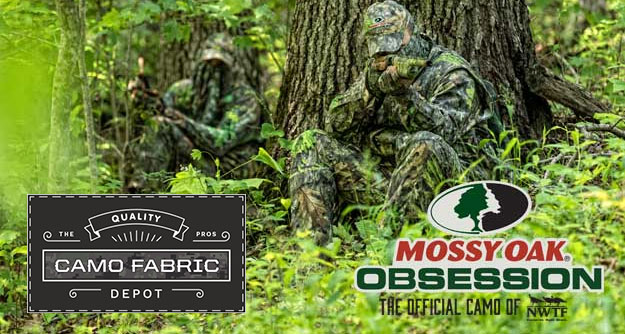 Camo Fabric Depot is proud to announce the addition of a fantastic pattern to our camo fabric collection! As the official camo of the National Wild Turkey Federation (NWTF), Mossy Oak®, In January of 2017, introduced the new Obsession pattern that includes the NWTF logo.
Obsession features an enhanced background of mottled tree bark inspired by the original Mossy Oak Bottomland® pattern, true-to-nature elements of limbs, pine and oak foliage, and spring color tones to match the turkey woods in spring and early fall.
We will soon be adding more fabrics that utilize this amazing pattern. I myself live by this pattern during hunting season. These fabrics are professional grade and dependable!