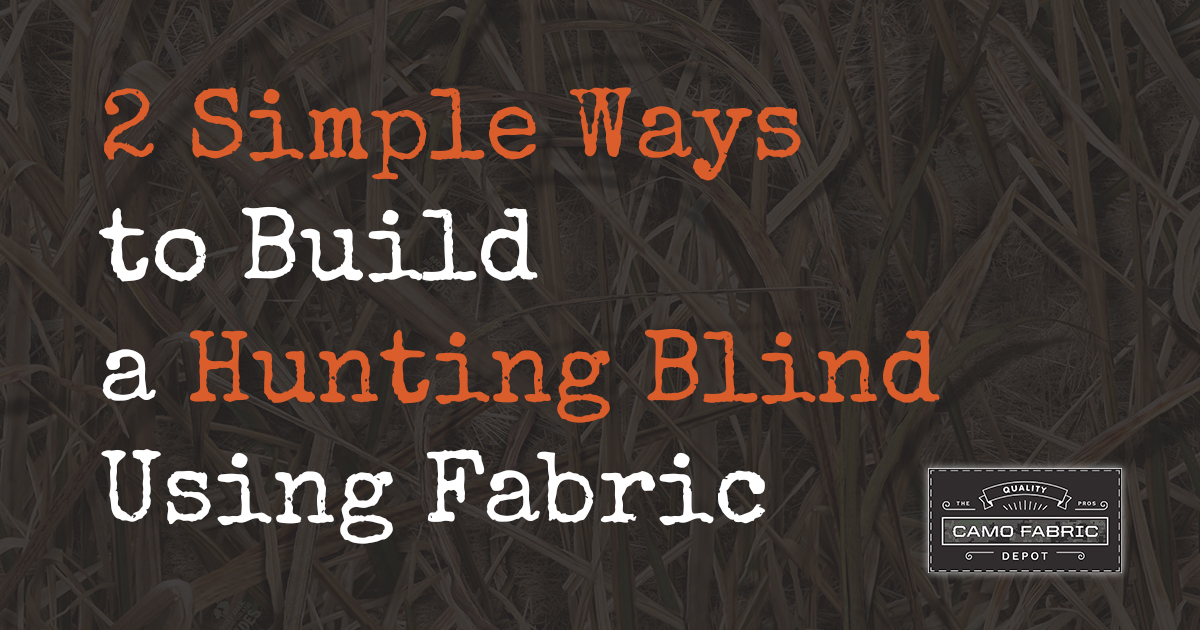 Sure, you can go out and purchase an overpriced blind but why not spend less and create your own? In most cases, all you need is a little hunting blind fabric and some imagination and you will be hunting in no time. Not only will you save a little money, you can also create a blind specific to your own needs. Below are just a couple examples of some simple blind creations using camo printed fabric that will save you money and are extremely easy to make. Some folks choose to use burlap for their blind creations. In our honest opinion, burlap sucks. but we recommend using 500D Nylon or 600D Poly to create a longer lasting, more dependable hunting blind.
In the video shown above, this guy created a very simple hunting blind that folds up using nothing more than paint poles, poly pipe and some camo printed fabric. A very unique and simple design. We suggest using 500D Nylon in place of the burlap for a longer lasting, mildew resistant solution. Below are some of the fabrics we offer. Buy fabric now by the yard and put this simple hunting blind to use!
Video created by: angpsmith1
This is a very simple hunting blind using nothing but hunting blind fabric and some posts. We like this idea a lot but we again suggest using the 500D Nylon instead of the burlap for year after year performance. Here are some reasons why:
Burlap stinks. You will never have to worry about the nasty smell burlap gets if you use 500D Nylon fabric.
The outdoor elements wreck havoc on burlap, inducing decomposition and quick deterioration.
500D nylon will not decompose and is extremely easy to clean.
Find our recommended fabrics below and start your camo hunting blind project today!
Video created by: Red Clay Adventures